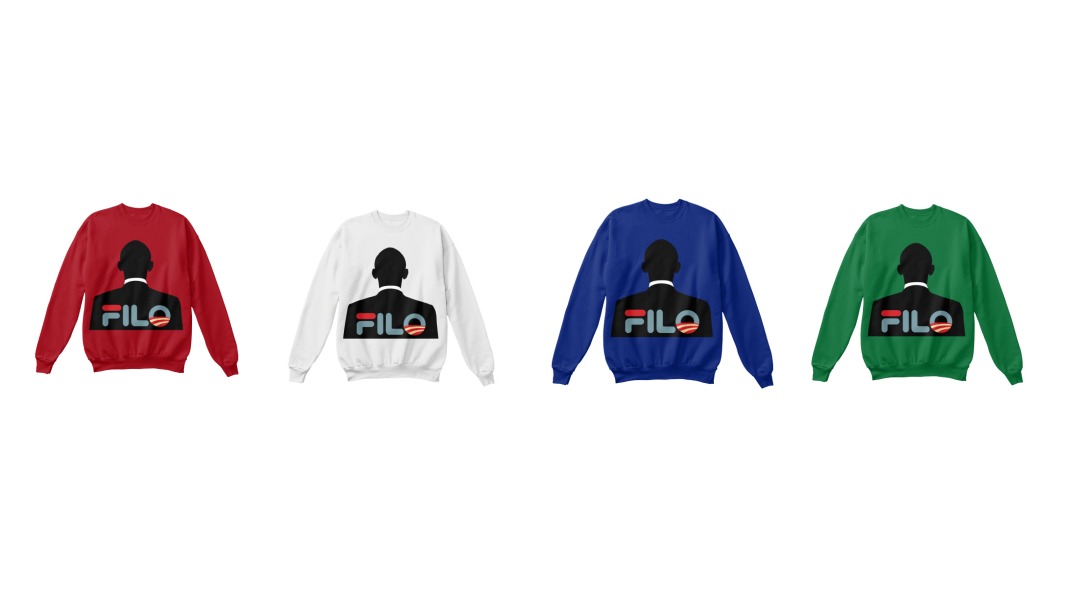 Buy Black Friday: Vanessa Rae Wells' "Forever I Love Obama" Sweatshirt
As the final days of President Obama's presidency come to an end, I find myself emotional whenever I see him, his wife, his children or his Vice President on the screen. The feelings were particularly strong this week as we watched President Obama deliver his Farewell Address from Chicago this past week. I know I wasn't the only one who found myself teary-eyed and runny-nosed.
There are no words to describe the pride, joy and hope we felt watching him lead this country with more grace, dignity, class and maturity than any other president I can remember. Especially as a Black person.
The love is real, forever.
It was a conversation similar to this one that sparked the idea in my sister, Vanessa Rae Wells' head to design a sweatshirt reflecting our feelings for our outgoing president. Inspired by Lil Scrappy and Lil Jon's "F.I.L.A (Forever I Love Atlanta)," check out the "Forever I Love Obama" sweatshirt.
If red is not really your shade, you can check it out in other colors like the ones below as well as hunter green, gray, dark blue, and maroon.
If you're feeling the design and want to bring it to your closet, you can get your sweatshirt, here.
---
More available at madamenoire.com. Link to article http://madamenoire.com/782446/buy-black-friday-vanessa-rae-wells-forever-i-love-obama-sweatshirt/.