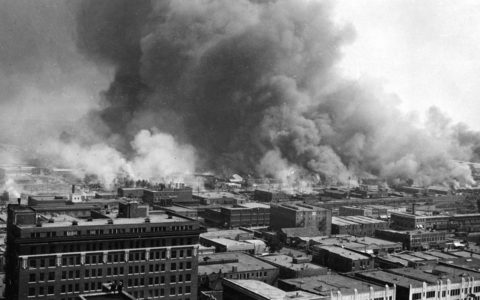 Remembering Black Wall Street During Black History Month
When the road-to-wealth rhetoric of 'pull yourselves up by your bootstraps' is given to financially disadvantaged Americans, we will always remember Greenwood.  That is the section of Tulsa, Oklahoma – otherwise known as Black Wall Street.  By 1921, Tulsa had one of the most thriving economies in the country. Over the years, blacks had participated in Tulsa's oil-based industry by building businesses that produced great wealth and a self-sufficient black community. 
Just prior to May 31, 1921, conflict converged:
As World War I soldiers returned home, many had a hard time finding work.
D.W. Griffith's 1915 film, "Birth of a Nation" (also called "The Clansmen") – which demoralized the character of black men – revitalized the membership and activity of the Ku Klux Klan.
The Incident: A young black man was accused of raping a white female elevator operator; he was taken into custody and held for his impending lynching.
Perfect storm for a race riot! 
On May 31st and June 1st, 1921 a white mob carried out a systematic attack on Greenwood businesses and its black population by: 1) cutting off outside communication with the City of Tulsa, and; 2) executing their plan, both on the ground and by air strike — killing 300; hospitalizing 800; detaining 6,000; and, destroying 35 blocks of the district that had come to be known as the wealthiest black community in the nation.
"For we wrestle not against flesh and blood, but against principalities, against powers, against the rulers of the darkness of this world, against spiritual wickedness in high places."   Ephesians 6:12
In all you do, B. Lifted…
Gwen Franklin