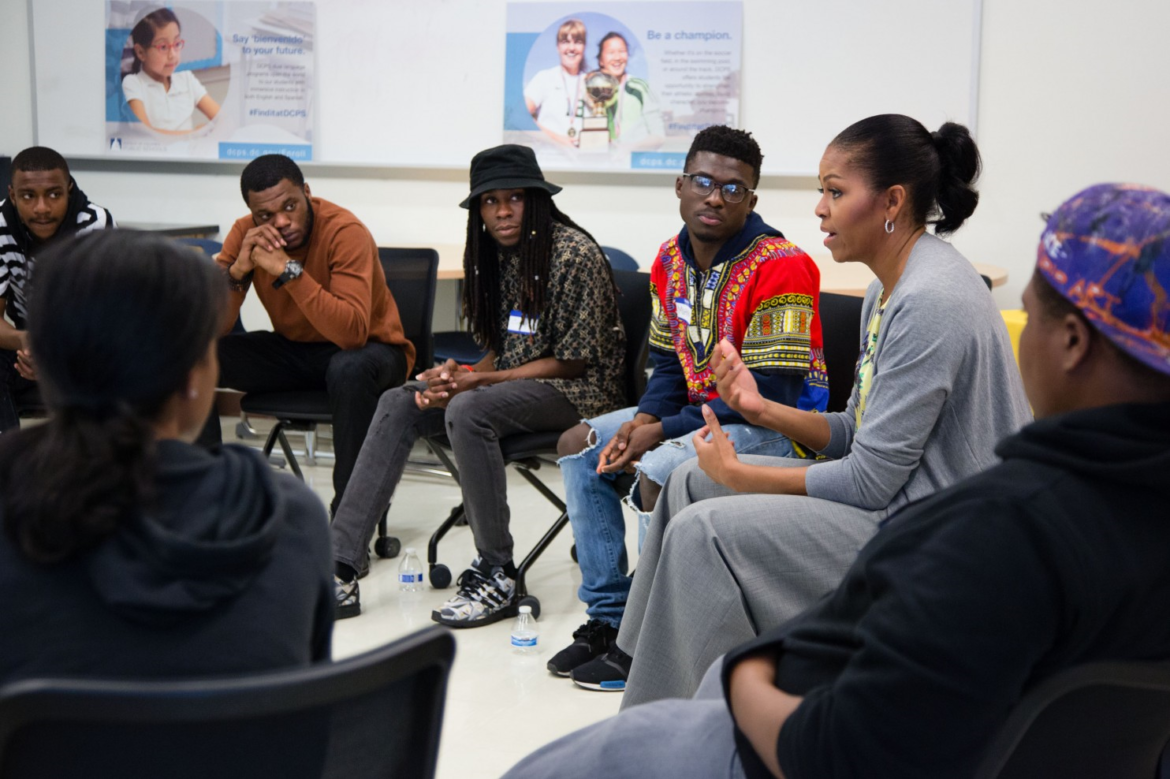 Michelle Obama Continues to Reach Back and Inspire
"When you walk through the door of opportunity you do not slam it behind you. You reach back and give other folks the same choice that help you succeed." Mrs. Michelle Obama continues to reach back and inspire just as she did when delivering these words at the Democratic National Convention in 2012.
Obama, made a surprise visit Tuesday to Ballou STAY High School to speak with 14 students for two hours. Upon arriving, she hugged each of them before taking her seat in the circle.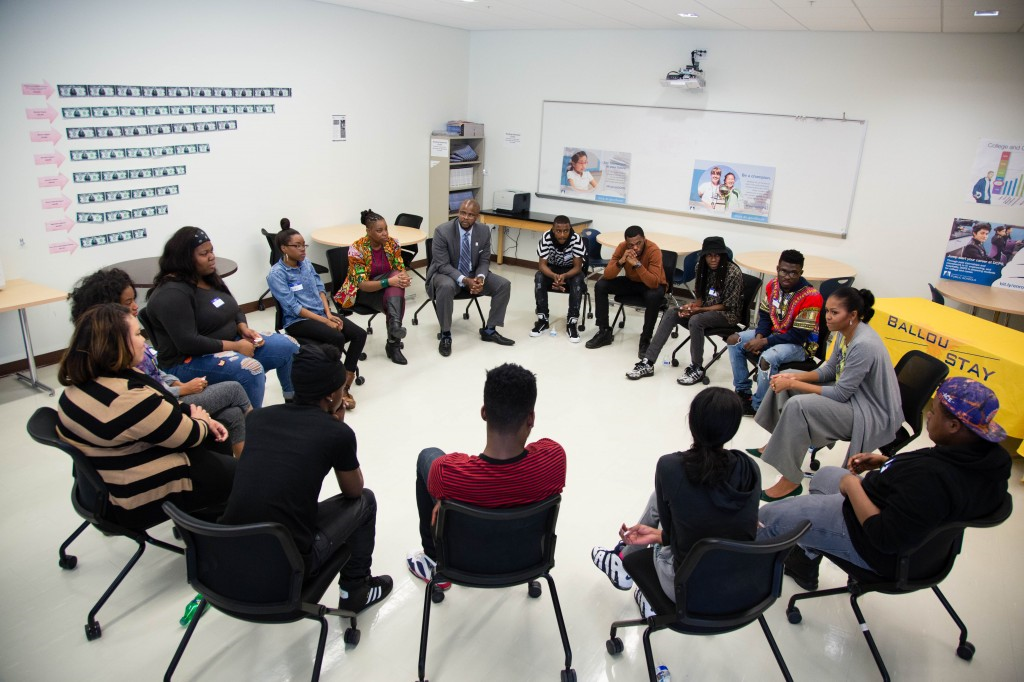 "Once she came in, it was an inspirational feeling," said Alliyah Williams, 18. "She was so sweet and warm. She was like a mom."
Read more about this once in a lifetime experience for these students who erupted in tears via The Washington Post.
Don't miss Moments with Mrs. Obama this weekend on Café Mocha. Visit our affiliates page for airing times.