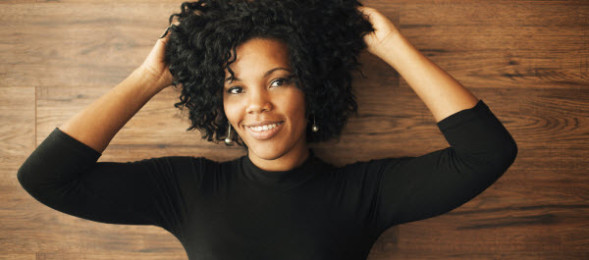 3 Ways to Juice Up Your Online Dating Profile Without Lying
Wait! Before you decide to tell a white lie on your online dating profile, consider this: When you meet in person for the first time, that person will not trust you about anything moving forward.
I know you think uploading pictures from 10 years ago when you looked really good in that blue dress won't matter, but to the savvy online dater who has already been through a string of bad dates, you misrepresenting yourself can instantly ruin your chances at a relationship. You don't have to change your age, mark that you want kids, or pretend you love dancing when you really don't just to get someone's attention.
There's an easier way to juice up your profile that will attract higher quality people, get you more meaningful messages, and better dates. It's the secret sauce behind my clients' online dating success. And today, I'm going to share a few tips with you.
1. Use professional photos for your main pictures
I know the site you're using has a button for you to quickly use your favorite Facebook photos for your profile, but that's a huge mistake! Most of the pictures you post on social media aren't taken at the best angles or with the best lighting. Your friends may think your car or gym selfie is cute, but to someone who is making a snap judgement about the kind of date you'd be, that photo just won't work.
A picture is worth a thousand words, so you want to be intentional about what yours are saying. I recommend a professional photo shoot for all of my clients and those who get it done notice overnight results. One of my clients uploaded three new photos and the men who ignored her just 2 months ago, were suddenly asking her out on a date, right there on the spot!
Avoid glamour shots or the typical portrait studio you'd find in the mall. This shoot should be done by trained professional who knows how to get the right lighting and can make you feel comfortable in front of the camera. You should have 2-3 different outfits that you'd wear to a highly anticipated first date and showcase your personality in a lifestyle shoot outside or in a beautiful studio without the paper backgrounds.
2. Show your life in action
In addition to your professional photo, add 5 to 10 action shots that reveal your interests and passions. These should show you on vacation, volunteering, dancing at your favorite concert, laughing with your family, headed to the gym or playing your favorite instrument. You want people to get a glimpse of what it'd be like to experience life with you. Avoid too many group photos, though, because you don't want people straining to figure out which one is you (or worse yet, thinking they'd rather date your friend!)
3.  Get someone to help you write your profile
If you don't know how to sell yourself as a great date and an amazing partner in 300-500 words, you should get someone to help you so you can avoid the top two mistakes most people make 1) writing it like a resume 2) not writing enough details
As a former English professor turned dating coach, I absolutely love writing my clients' essays because I craft a story that reveals who they are as a date, a girlfriend and a future partner. I avoid just telling them that they love to cook and want to travel and bring in the reader so they can see, taste, hear, smell and feel it! Here's a quick before and after to show you what I mean:
Before: I work in the medical profession and I love to travel! I'm into fitness and I love cultural  spiritual, and passionate things.
After: My day job is a mixture of Grey's Anatomy and ER, so when I have downtime, I long to trade in my white coat for a pair of red stilettos and then hit the dance floor. I was raised to be a lady so I believe some things are for my man's eyes and ears only. You'll just to have wait and see what I mean, but I promise you this: if you touch my heart in the right way, I just may serenade you on our second date. To celebrate our 3-month anniversary, we'll go on a weekend road trip and blast Electric Relaxation by A Tribe Called Quest in the car, enjoying intimate lunches at mom and pop restaurants. After church on Sunday, we'll head over to the county fair to ride the ferris wheel and eat some fried Twinkies. You'd really woo me if you won me one of those huge teddy bears and were man enough to carry it around on your shoulders for the day.
See the difference? the first one is just a list of adjectives that don't tell the reader anything. The second one invites the man to connect with you on an emotional level and helps him literally see what it would be like to date you.  You'll also give him ideas on where to take you on a first date and how he could impress you.
If you can't write your own story, hire a professional service or get your friend to interview you about your most memorable moments in your life and then write it up. You'll get better responses from men, instead of those canned one-liners and winks they usually send.
With millions of people online, it's tempting to lie about your age, your weight or what you're interested in, especially when you're afraid that there aren't enough people out there who are serious about relationships. But when you're confident in who you are and believe that there's a partner out there who is looking for someone just like you, you'll focus on capturing their attention with amazing photos and a captivating story about what it's like to be in a relationship with you.
BMWK, which tip will you use to juice up your profile? 
---
More available at BlackandMarriedwithKids.com. Link to article https://blackandmarriedwithkids.com/2017/03/single-3-ways-to-juice-up-your-online-dating-profile-without-lying/?utm_source=rss&utm_medium=rss&utm_campaign=single-3-ways-to-juice-up-your-online-dating-profile-without-lying.