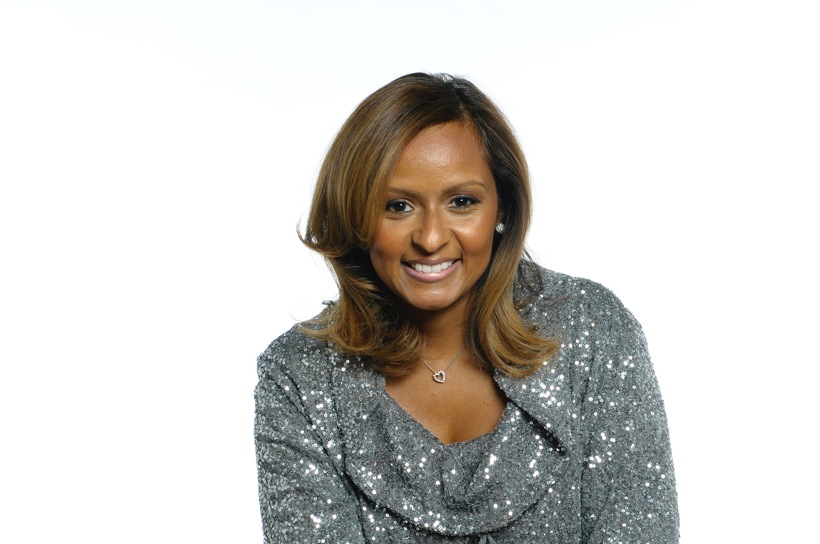 The Hip-Hop Professional Foundation Launches Global Silence The Shame Initiative…
Silence The Shame is an initiative started in 2016 by music industry veteran Shanti Das. Shanti has suffered from depression over the years from her father's suicide and has also experienced others close to her affected with mental health disorders. With Silence the Shame, she hopes to peel back the layers of shame and stigma as it relates to mental health. There are millions of people suffering and they are afraid to speak on it. It is also a lot that needs to happen in the form of educating people about treatment, support and care.
Shanti hopes to spark a national conversation that will lead to increased awareness and funding to support those living with mental health conditions.
***The launch will kick off Friday, May 5th (May is National Mental Health awareness month) with Silence the Shame DAY, a global awareness campaign via social media from celebrities, Faith leaders, civic leaders, key influencers and the community at large. There will also be coverage via national press outlets and other digital media platforms. The goal is to get EVERYONE talking about how to#SilenceTheShame and to finally start a national conversation about removing stigma and shame around mental health.
On Saturday, May 6th in Atlanta, GA there will be a Silence The Shame Community Health Fair/Symposium at Jean Childs Young Middle School from 12pm-4pm. The event will consist of two (1) hour panel discussions with mental health care professionals, members of the Faith community and other community leaders to educate/create awareness around mental health, treatment, and the removal of stigma & shame. There will also be service providers on hand to answer questions and provide information about depression/anxiety, PTSD, postpartum, suicide prevention and other mental health disorders. Community partners for the event include: Grady Healthcare, Ebenezer Baptist Church and more.
Also on Sunday May 7th it will be Silence The Shame Day at Ebenezer Baptist Church in Atlanta, GA (Dr. Martin Luther King, Jr's former church and America's freedom church). Other churches will be encouraged to talk about mental health on May 7th, to encourage the congregation to silence the shame in their homes and community about mental health.
 Media and additional info about Silence the Shame:
Silence the Shame ITunes Podcast: https://itunes.apple.com/us/podcast/silence-the-shame-podcast/id1213102630?mt=2&i=1000382329770
Website: www.SilenceTheShame.com (being revamped now)
STS You Tube page: https://www.youtube.com/channel/UCUItzp1w_RvYx-F7Ii7QFCA
Instagram: @SilenceTheShame
Facebook: SilenceTheShameNow
http://thebridge.att.net/Community/article/silence-the-shame.html
https://revolt.tv/stories/2016/05/31/nick-cannon-helps-raise-mental-health-awareness-0a7f1d7490
http://rollingout.com/2016/05/20/suffered-depression-shanti-das-takes-activist-turn/
About Shanti Das:
Shanti is the Founder/CEO of Press Reset Entertainment, an Atlanta-based firm launched in 2009 that serves as an entertainment concierge service providing independent marketing & strategy for music acts, talent booking for private & corporate events, celebrity procurement, brand influencer marketing and special event assistance. This years marks Shanti's 25-year anniversary in the entertainment business. Her music industry career (intern to Executive Vice President) includes positions at Capitol Records, LaFace Records, Columbia Records, Sony Urban Music and Universal Motown where she worked directly with some of music's top talent like Outkast, Usher, Prince, TLC, Toni Braxton, Erykah Badu, and more.
An advocate for many social issues, she started several successful initiatives and events including No Reservations Needed (an annual food drive/dinner for the Atlanta Mission homeless shelter in Atlanta), Samples That Serve (collection of toiletries for homeless mothers and children to benefit the annual United Way Shoebox Party), Backpack Blessings (collection of back to school supplies for local elementary schools with Walmart), Day of Pampering (Hair, Make-up pampering for moms at the Genesis Shelter), Toys of Joy (Holiday Toy drive benefitting local hospital CHOA) Turn The Page (book drive and reading program for local elementary and middle schools). After producing tons of successful community events, Shanti is finally launching her Hip-Hop Professional Foundation. The foundation will focus on two pillars: Youth Empowerment and Mental Health. Silence the Shame is the first big initiative to launch from the HHP foundation.