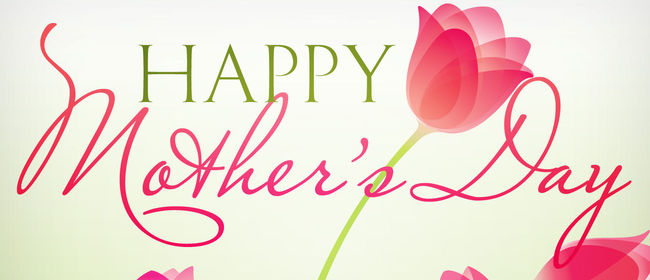 Mocha to Go! Mocha Mama Magic
Mocha-to-Go is your quick sip of info & inspiration on life & love!
"I'll always love my mama; she's my favorite girl…" 
There is absolutely nothing better than the nurturing, unconditional, and magical feeling that comes from a mother's love.  Plus, she usually has intuition and the best advice, even if you don't want to hear it.  She's the biggest cheerleader and support system that a child can have.  And when it comes to 'mocha moms' they are a brand that stand alone.  Even if mom has left this earth, together let's celebrate the loving memories in our hearts.  We don't need Mother's Day to celebrate her, but since it 'tis the season we've got some magical mama flow from Mom-in Chief, Michelle Obama, everybody's favorite singing mom Patti LaBelle, to young mothers in need and more, in this weekend's Mocha-to-Go!
MOTHER-IN-CHIEF, MICHELLE OBAMA is taking her life and her hair back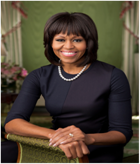 We really miss this mocha mom's power moves in the While House and beyond.  As FLOTUS, Michelle Obama launched and led four key initiatives: Let's Move!, to address the challenge of childhood obesity; Joining Forces, to support veterans, service members and their families; Reach Higher, to inspire young people to seek higher education; and Let Girls Learn, to help adolescent girls around the world go to school.  But she always made it clear that being a mom was her ultimate job.
With all of her duties, when she stepped into the public eye, she made us proud.  She fashionably slayed and we stayed on the watch for how good she looked. Black mamas have often said that a woman's hair is her glory.  We think Mrs. Robinson must have told Michelle that too.
Let's take a look back at some of her best hair looks. Including recently, when she finally rocked her natural hair while on vacay and the internet went crazy for it.
Hair gallery samples: https://www.google.com/search?q=michelle+obama+hairstyles&tbm=isch&tbo=u&source=univ&sa=X&ved=0ahUKEwi38ZiOzubTAhVQ82MKHb_FAxQQsAQIIg&biw=1366&bih=582
http://www.instyle.com/celebrity/transformations/michelle-obamas-changing-looks
http://www.essence.com/hair/michelle-obama-2016-hair-moments
Natural Hair shot link: http://www.huffingtonpost.com/entry/michelle-obama-natural-natural_us_58e27289e4b0b3918c854ff8
PATTI LABELLE FINALLY DID IT!
It's Mother's Day weekend. And, Café Mocha is spending it with everybody's favorite mom; she's an R&B legend, cook and author. Ms. Patti LaBelle gives up her tips on motherhood, cooking and more.  Plus,
you know we like our Patti pies hot, and topics too; so we got all up in Miss Patti's kitchen and she spilled the tea about recent drama with the fur protestors, her personal relationships, especially her unique role as a mom and entertainer, and just when you thought she'd accomplished it all, she's out with a new project, something she's never done before, and it's finally here…
CAFÉ CONVERSATIONS:  BEST LESSON'S FROM YOUR MOTHER!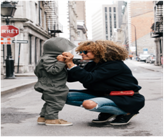 If mom really knows best, we want to hear from you about the best advice your mother has given you.  Girlfriend-on-the Go, Deya Direct shares some sage advice from her mom, plus we've got words of wisdom from some mamas of our listeners, chime in and share…
When I was growing up my mother told me to "stop worrying about who talks about you, it's when they stop talking about you that you should worry."
Tanya from Brooklyn, NYC
My mother used to always quote Proverbs 23:7  "As a man thinketh, so is he."  I have learned the hard way that this is true. In other words, when I think on the negative or feel defeated, I am.  And when I feel confident, like I can get things done, that is exactly what manifests.
Shawnie from Washington, DC
"Be good to yourself.  Love yourself first and let your example be a lesson to others on how to love and treat you."
Monica from Atlanta
Some of the best advice my mother gave me was about love and money, she said, "Always have your own money, ever after marriage you should have five accounts: Your personal savings and checking account, and your joint savings and checking account, and if possible keep an emergency stash at the house." I continue to follow her advice.
Deya from Dallas
SUPPORT OUR SINGLE MOM'S
Every mother is not strong, does not have it all figured out; and in fact often needs daily support to make it both during her pregnancy and after. For this Mother's Day, we wanted to highlight a new organization that provides support services to expectant teenage mothers aged 12-21.  Viola's House is an emergency placement shelter for teen mothers faced with an unplanned pregnancy, who may also be at-risk for homelessness.
See Video:  https://www.youtube.com/watch?v=DA2TI7k6yjA&feature=youtu.be
To learn more or donate go to: http://www.violashouse.org/
Quotes That Give Us Life
Cleanliness is next to Godliness!
-a black mother