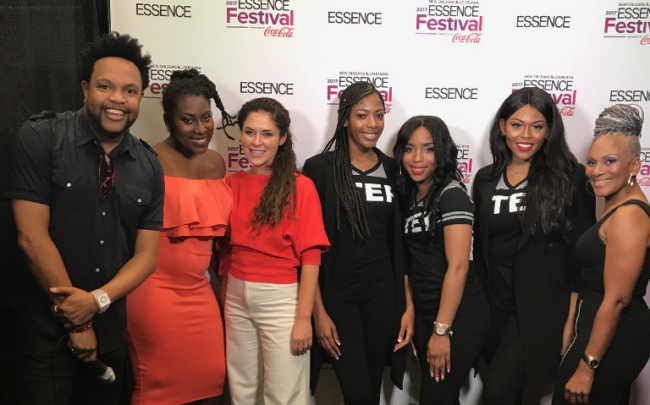 All Access: Jawn Murray Talks To The Cast of "Step The Movie"
Essence Festival is the largest festival in the United States. The annual gathering in New Orleans helmed by Essence magazine had more than 470,000 attendees for its 2017 festival.
In previous years, Essence has also garnered huge attendance numbers: 425,000 (2016); 500,000 (2015); 550,000 (2014) and 540,000 (2013). The attendance numbers of Essence Festival makes it larger than Austin City Limits (450K); Lollapalooza (300K); Coachella (194K), South By Southwest – SXSW (85K) and Bonnaroo (80K).
This media personality traveled to New Orleans as part of the Essence Festival All Access team to interview some of the who's who of entertainers and Hollywood stars on hand at the festival. In partnership with New Orleans tourism and their Soul of NOLA campaign, I spoke to a bevy of talent in a special one-on-one room in the New Orleans Ernest N. Morial Convention Center.
Check out my interview with the stars of Fox Searchlight's acclaimed documentary "Step The Movie." Amanda Lipitz's buzzed-about documentary, which was acquired by Fox Searchlight at the Sundance Film Festival earlier this year, chronicles the senior year of a girls' high-school step dance team against the background of inner-city Baltimore.
All of the young women featured work hard to become the first in her family to attend college.
"Step The Movie" hits theaters on August 4, 2017.
####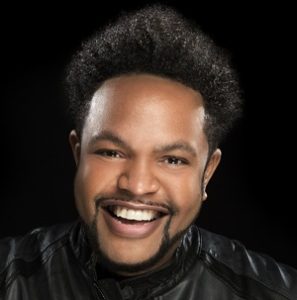 ABOUT JAWN MURRAY: Jawn Murray is a TV Host, Pop Culture Expert, Journalist and Influencer. Jawn has hosted specials for Travel Channel, NFL Network and EPIX; as well as appearing on "The Wendy Williams Show," "The Meredith Vieira Show," CNN, HLN and TV One's "News One Now with Roland Martin" and "Unsung." A former on-air personality on the nationally syndicated Tom Joyner Morning Show, Jawn was named by the NAACP as one of "40 Power Players Under 40;" by Don Julio Tequila as one of Washington, DC's "12 Most Influential Men;" and named by Ebony magazine as one of the "30 on the Rise" to watch in the entertainment industry.
---