VoteRunLead Names 4 Barrier-Breaking Black Women to Board
NEW YORK, New York, February 14, 2018 — VoteRunLead, the non-partisan non-profit that trains women to run for political office and win, has brought on several barrier-breaking black women board members to help lead the organization. Jehmu Greene, a founding VoteRunlead board member and board secretary, elevates her role to become the board chair; Crystal Patterson, of Government & Politics Outreach with Facebook, joins the board of directors;Erika Alexander, actress, producer, writer, comic book creator and activist, and Lulete Mola, activist and director of Community Impact for the Women's Foundation of Minnesota, join the VoteRunLead Board of Advisors.
"We are thrilled to have the leadership of Jehmu Greene as our new board chair and the dedicated political power of these incredible women with the addition of Crystal Patterson, Erika Alexander and Lulete Mola," noted Erin Vilardi, founder and CEO of VoteRunLead. "Jehmu's political experience and run for DNC chair last year brings tremendous political experience to this role. Black women in the U.S. are a political force, and continue to engage at the highest levels as voters. The additional talent to our board – across the technology, entertainment, and private sectors – brings a wealth of knowledge to continue to transform black women voters into candidates who are ready to run and win."
"I was compelled to pursue a career in politics by the historic examples set by Congresswomen Barbara Jordan and Shirley Chisholm," said Jehmu Greene, the board chair of VoteRunLead. "As we celebrate Black History Month, it is an honor to expand my role with VoteRunLead and work alongside these fierce women leading the way to train women to run for office and win. Last year, we set a record and trained more women to run for office than any other organization. As the new Board chair, I plan on breaking that record in 2018."
"I'm thrilled to join the board of Vote Run Lead," said Crystal Patterson. "It's an honor to help women of all backgrounds across the country realize their potential to help shape policy by running for public office and winning."
"I'm excited to contribute to the success and mojo VoteRunLead has already created," noted Erika Alexander, who is joining the VoteRunLead advisory board. "I'll proudly be representing VoteRunLead at The Power Rising Summit for black women February 22-25 where women from coast to coast will come together as one and leverage our collective wisdom to develop strategic and actionable ways to maximize our political power. VoteRunLead does this every day by training women to run for office and I'm thrilled to be part of this amazing organization."
"I am joining the advisory board of VoteRunLead because the time for brilliant, innovative, and relevant leadership is overdue," said Lulete Mola. "Black women continue to engage in democracy, from voting to influence powerful elections, to running for office, and advocating for communities most impacted by harmful policies. Black women and women of color are leading us to a more equitable society where we can all have fair and just lives. It's time that we support organizations like VoteRunLead who is training and supporting the current and next wave of these barrier-breaking women."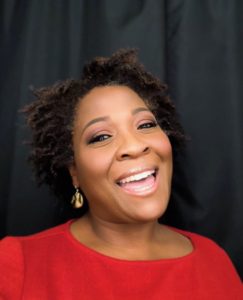 Jehmu Greene is an evangelist for social good, an award-winning media and advocacy strategist, proud Texan and recent candidate for Chair of the Democratic National Committee. Heading into her eighth year as a Fox News Political Analyst, Jehmu unapologetically defends progressive values and policies on the network. She co-founded Define American with Jose Antonio Vargas, an initiative that uses media and culture to elevate the immigration reform conversation and is a founding board member of VoteRunLead. She previously served as president of WakaWaka, a global social enterprise working to bring solar power to people living without access to electricity; president of Rock the Vote, where under her leadership membership grew from 1,500 to over 1 million and young voter turnout had the highest increase ever recorded in between two presidential elections; president of the Women's Media Center where she designed the Name It, Change It campaign to fight sexism against women candidates and trained progressive women to amplify their voices in the media; director of women's outreach and Southern political director at the Democratic National Committee; National Director of Project Vote and Executive Director of Texas Young Democrats. She has worked on over twenty political campaigns at the local, state and national level and served as an advisor and national surrogate for Hillary Clinton's 2008 presidential campaign. Jehmu was appointed by Secretary of State Hillary Clinton to the United States National Commission for the United Nations Educational, Scientific and Cultural Organization (UNESCO). She splits her time between New York City, Austin, and Twitter: @jehmu.
Crystal Patterson is the Government & Politics Outreach Manager with Facebook. As a senior level communications and political professional with extensive experience in strategic communications, including earned and paid media, new media, social networking, rapid response and crisis communications, as well as fundraising and development communications, polling, research and activist engagement, Crystal is uniquely qualified to help guide VoteRunLead's technology-based training modules and outreach. Prior to her years with Facebook, Crystal was the communications director at the Center for American Progress, the communications director for the U.S. Congress, managing director with Petel & Co., a political consulting firm, and a strategic communications specialist with the American Federation of State County and Municipal Employees. She holds a Bachelor of Arts degree in Political Science and Government from Northwestern University and resides in the Washington, D.C. area.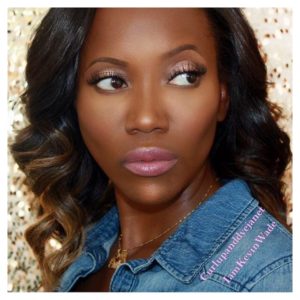 Erika Alexander is an actress, writer and political activist best known for her roles as Cousin Pam on the NBC sitcom The Cosby Show, and as Maxine Shaw on the FOX sitcom Living Single for which she won two best actress NAACP awards, and Det. LaToya in the 4x Oscar-nominated movie Get Out. She is also the co-creator of the award-winning graphic novel Concrete Park and has been tapped by Joss Whedon to co-write the next Dark Horse/Buffy the Vampire Slayer spin-off project, "Giles". Erika currently plays Tess Shoemacher in Free Form's Beyond, and has roles in Queen Sugar and Bosch. Other acting credits include: The Long Walk Home, Full Frontal, Déjà Vu, Mama Flora's Family, Street Time, ER, CSI:Miami, House, Last Man Standing, Grey's Anatomy and more. Born in Winslow, Arizona, Erika grew up in Philadelphia. She served as a national surrogate and actively campaigned for Hillary Clinton in the 2008 and throughout the 2016 primary and general election. In 2016, Erika was Hillary Clinton's most traveled national surrogate.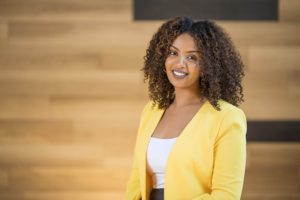 Lulete Mola is the director of Community Impact for the Women's Foundation of Minnesota. In this position, Lulete leads the implementation and management of the Foundation's grant making, evaluation, leadership and field building programs that enable large scale systems change. Lulete was active in the Women's Foundation of Minnesota for several years and original joined the Foundation in 2013 as the Wenda Weekes Moore Intern. In 2014, she became the Reatha Clark King Fellow and program coordinator. Prior to joining the Foundation, she was the Policy and Community Engagement manager with Greater Twin Cities United Way, where she began as a Ron McKinley Philanthropy Fellow. She also leads political engagement and professional development initiatives in Minnesota's East African community and is active in the Movement for Black Lives. She is the recipient of the Humanity in Action Fellowship, Ibrahim Leadership and Dialogue Project Fellowship, and the Scholarly Excellence in Equity and Diversity Award. She is the founder of SHE, a young women's leadership program that was active for eight years in Minnesota high schools and at the University of Minnesota. In 2017, she was named Young Professional of the Year Finalist by the St. Paul Chamber of Commerce. She graduated summa cum laude from the University of Minnesota.
"Women of color make up more than 60 percent of the women taking VoteRunLead's training programs," noted Vilardi. "The board and leadership have always reflected our community and each board member and advisor bring a unique talent to help VoteRunLead train women to run for office and win."
VoteRunLead has trained more than 26,000 women across the country making VoteRunLead.org the largest and most diverse campaign training organization. VoteRunLead is committed to helping women trust their instincts and their talents by running for office and reshaping government from the inside out. And there's no better time than now, which is why the theme for VoteRunLead's training programs are #RunAsYouAre. VoteRunLead has more than 60 training resources available online through its website and offers numerous in-person training events and a national training convention each year. VoteRunLead's goal is to train an additional 30,000 women by 2020.
About VoteRunLead.org
VoteRunLead.org trains women to run for office and win. VoteRunLead is a non-partisan non-profit training powerhouse that helps women learn how to run for state and local office, from rural areas to urban centers. VoteRunLead was founded by Erin Vilardi, formerly of The White House Project, to leverage technology and training programs to accelerate the number of women in civic and political leadership. VoteRunLead has trained more than 26,000 women to run for office and has seen an unprecedented number of women signing up to be trained in the past year. To learn more, visit voterunlead.org or follow on Twitter, Facebook and/or Instagram @VoteRunLead.
# # #