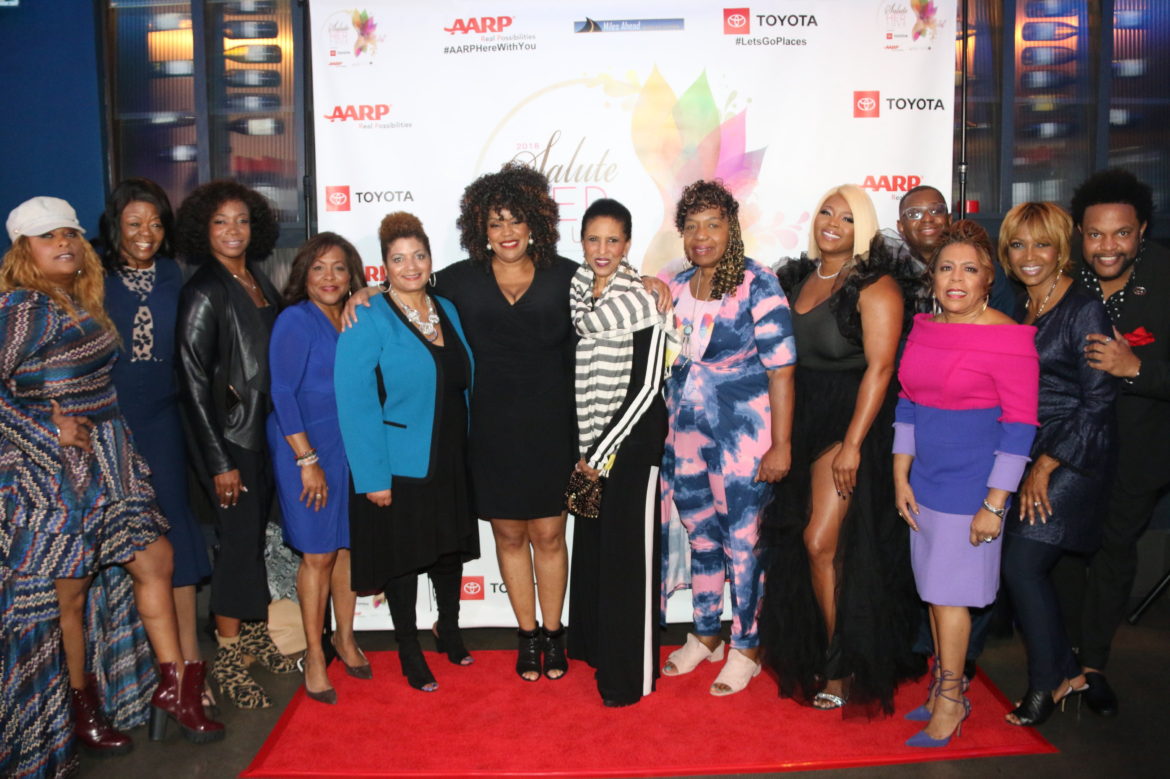 Cafe Mocha Radio Second Stop on the Salute Her: Beauty of Diversity Tour Kicked Off Circle of Sisters Weekend in New York City
Sold out audience mesmerized with heartfelt musical tributes and honoree revelation
This past weekend, the nationally syndicated weekend radio show Cafe Mocha held its annual Salute Her: Beauty of Diversity Awards Presented by Toyota during WBLS/WLIB's Circle of Sisters in New York City. Thanks to partners AARP and Fitz & Pierre over 250 influencers, celebrities, media and VIP guest attended an evening of inspiration and personal revelations held at MIST Harlem. Honorees for the event included legendary singer/songwriter/producer Valerie Simpson; FashionBombDaily's Claire Sulmers; activist and mother of Eric Garner, Gwen Carr; music great and LaBelle member Nona Hendryx; businesswoman and community advocate Dorinda Walker; Bloomberg radio reporter/anchor Donna Wilson; veteran public relations guru Gwendolyn Quinn; US Army veteran Wendy McClinton and Urban League social justice leader Arva Rice.
The award show was hosted by rap legend/Cafe Mocha co-host YoYo; SiriusXM Heart & Soul host Michel Wright; and TV Journalist & Pop Culture Commentator Jawn Murray. Highlights: R&B duo Kindred the Family Soul performed an Ashford & Simpson tribute to honoree Valerie Simpson; and Broadway star and vocal powerhouse Frenchie Davis saluted music innovator Nona Hendryx who revealed in a heartfelt acceptance that she too is a victim of #WhyIDidntReport.
The Gracie Award winning Café Mocha show has emerged as the #1 radio show for multicultural women and its Salute Her Awards was created to highlight a variety of talented and accomplished women who are succeeding in their fields while making significant contributions within their communities. Affectionately known as 'Radio from a Woman's Perspective,' hosted by Emmy Award winning "The Real" TV show co-hosts and comedienne Loni Love, broadcast veteran Angelique Perrin airs in 35-plus radio markets and can be heard on SiriusXM's Channel 141 HUR Voices.
Photo credit – Rowena Husbands
Video credit: Miles Ahead Broadcasting