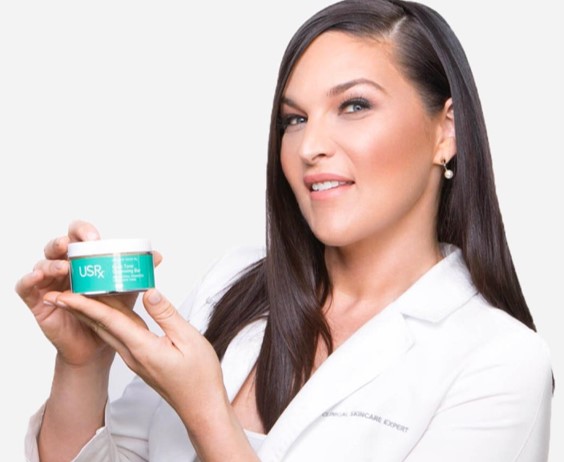 Diverse Products for Diverse Skin Tones

@urbanskinfounder Rachel Roff  grew up in Northern California, where at an early age she experienced intense bullying due to a large nevus mole on her face and struggles with acne. While getting a college degree was important, her personal experiences fueled her passion to become a medical aesthetician and open her own medical spa. She attended University of San Francisco and then later moved to Charlotte, NC where she attended University of North Carolina at Charlotte and completed her BA in Sociology. One week after finishing college she attended the National Aesthetics Institute and received her license. After that she entered the industry and began working at a medical spa as a laser technician where she quickly discovered the lack of education and services available for treating the common concerns and conditions seen in darker skin tones. She decided that in addition to this being a total injustice it was also a business opportunity. Her passion to see the beauty industry become more inclusive drove her to start Urban Skin Solutions Medspa and Laser center in 2006 in Charlotte NC. It quickly became a huge success with clients and celebrities coming from out of town to seek her expertise and knowledge. After treating thousands of patients Rachel recognized the need for her expertise outside of Charlotte NC and launched Urban Skin Rx Clinical Skin Care Collection. She wanted to provide an extension of her knowledge and services to people all over the world and the growth and demand of the product over the last few years has proved her desire to bring inclusivity to the skin care industry was a smart idea.
She has received postgraduate certification in skin color and pigmentation from The International Dermal Institute, in Atlanta, GA, as well as laser technician certification by Candela Corporation in the therapeutic application of Candela Lasers and by Allied Health Association. In addition to being certified by UBS Aesthetics in the application of medical microdermabrasion, she has received post graduate education and certification in skin biology and chemical peels by Physicians Choice, PCA. Rachel Ro and Urban Skin Solutions is accredited by The Society for Clinical and Medical Hair Removal, Inc.
Outside of Urban Skin Rx, Rachel's first and most important job is being a single mother to her 6 year old daughter Rosie. When she does get to pull away from the office she loves traveling to new places, ordering room service and going on long hikes in beautiful places. Rachel is grateful to use her platform to bring awareness and raise money for organizations that support women and children who have suffered from abuse, single moms, and mothers who have lost their children from police brutality. Some organizations she and  have given to are Safe Alliance, Pat's Place, Girl Talk, United Way of Houston, and the Trayvon Martin Foundation.
1) What do you find most rewarding about your company?
Hearing the words "Your products changed my life!" never gets old and is so rewarding. To know that I have made an effective product that actually works and demand is growing is a true blessing. Many people don't realize I have two companies, the medical spa and the skin care line are two very separate business structures as well as legal entities. They are such different companies and playing two strategic roles in two companies is overwhelming and stressful.. Sometimes I feel so overwhelmed and but the great reviews and growing sales keeps me going. I have a lot of pride about making my skin care line Urban Skin Rx a household name. I want to be the go to brand for diverse skin tones battling uneven skin tone and other skin conditions.
2) What made you decide to start this type of skincare line?
I knew at a young age I wanted to be in clinical skin care because I suffered from huge skin care issues especially acne at a young age and was passionate about helping others not go through what I've gone through. When I got my Aesthetics License in 2004 I planned to specialize in all around clinical skin care until some very specific experiences early in my career made me realize Charlotte NC needed a place that specialized in clinical skin care for multicultural skin tones. 13 years ago very few medspas, laser centers, or even dermatologists were well experienced and educated in safe and effective treatments for darker skin, like chemical peels and laser treatments. many clients with ethnic skin either weren't being offered these treatments due to businesses not investing in products and lasers safer for darker skin tones.This led me to open Urban Skin Solutions in 2006 Specializing in skin care and laser treatments for Diverse skin Tones. Quickly it became popular and after many requests to franchise or open more I decided the most effective way for me to quickly scale my expertise was a skin care line. After 7 years of working with other product lines and studying ingredients I formulated urban Skin Rx and I have recently come up with a technology of 6 ingredients and specific levels that work together to fade dark marks and reduce inflammation and breakouts. Ethnic Skin is always more prone to hyper pigmentation.
3) What are some goals you have for the growth of your company?
I would love to secure strong international distribution. Also I want to be able to support growing my product line with more SKUs. I have so many ideas of more great products that I want to be able to put out. Body Products, tools, chemical peels and more!