Dafina Reads: In These Streets
Derrick. Ricky. Jamal. One's responsible; one's still a player; one's upwardly-mobile. Sentenced to the Branch Avenue Boys' Youth Institute at twelve, they seized the chance for better futures and stayed tight even when their lives diverged—but the times . . . they are a-changing.
New deputy mayor Jamal is anti–corruption, which means severing ties with Ricky, now a "criminally-adjacent" businessman. But political power plays and unrequited love will lead Jamal to a lethal choice.
Ricky doesn't mind running a front for DC's biggest drug dealer, but when he pursues a sexy customer at his strip club and discovers she's a cop, any wrong move could end Ricky's good times permanently.
Now the Institute's new leader, Derrick is torn between his job and his fiancée, Melissa. But when a cute new instructor who supports him and his mission arrives, he wonders if he should leave Melissa behind, not the Institute. However, this dilemma is nothing compared to a problem brewing right under his nose, and the fallout will strike at the heart of the three friends' bond—and put more than their survival on the line.
In These Streets by Shelly Ellis will be available November 27, 2018 everywhere books are sold!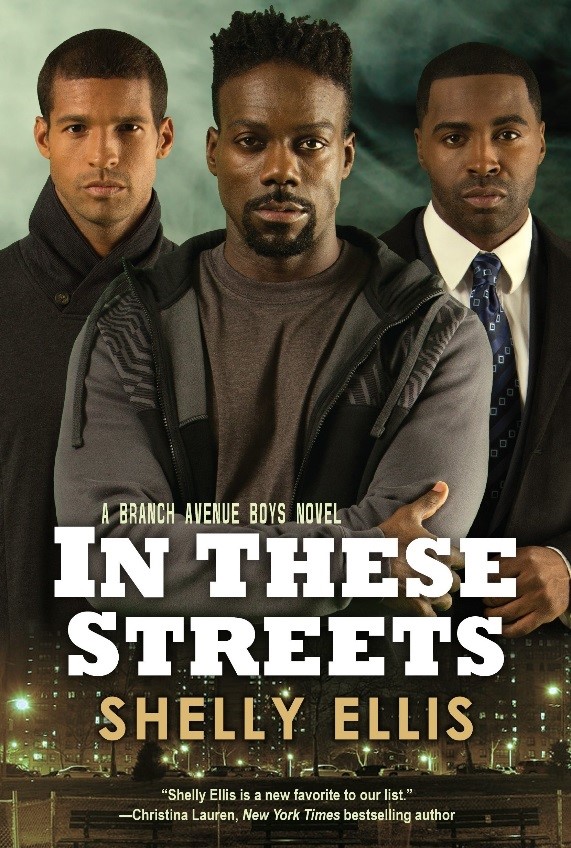 Shelly Ellis is an award-winning journalist who earned her journalism degree at the University of Maryland, College Park. Her novel, Another Woman's Man, was nominated for a 2014 NAACP Image Award. The romance and women's fiction author is also a film buff and amateur painter. She lives in Upper Marlboro, Maryland, not far from Washington, D.C., with her husband. Visit her online at www.shellyellisbooks.com.