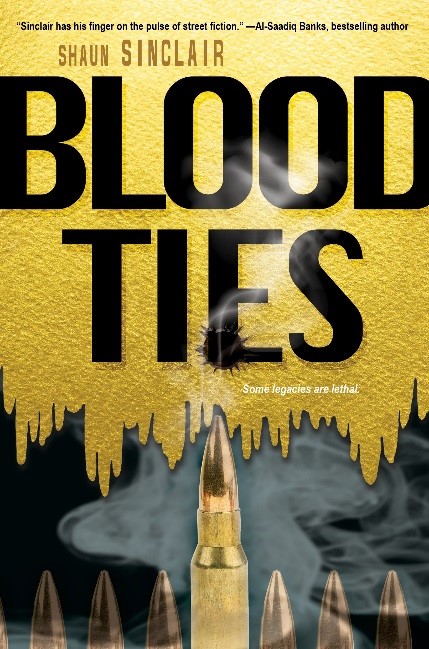 Dafina Reads: Blood Ties
With an exceptional voice that combines the explosive drama of Kiki Swinson and the lyrical writing style of Devon Scott, Shaun Sinclair—Army veteran and originator of the Gangsterotica subgenre—is back with a riveting novel about a father-son hit men team and the woman who puts a target on each of their backs.
Trained to be a Special Forces killer, Leader came back from his tours of duty broke—and near-broken. So when the streets came calling, he rose from ruthless hood enforcer to a powerful international cartel's most feared "cleaner." And when tragedy hit home, his sensitive son, Justus, turned out to be a natural assassin—and unshakably loyal to his father.
Together they are an unstoppable team who leave no trace behind. . . . Until a mysterious woman from nowhere begins working Leader's deep-hidden weaknesses. Slowly, she's exploding all his secrets—and turning Justus' devotion into a weapon. Now with father and son gunning for each other, survival is down to sheer killer instinct, nothing left to lose—and shattering betrayal only family can deliver
Blood Ties, published by Dafina Books is now available everywhere books are sold.
Shaun Sinclair is the author of Sex Mogul, Forbidden, and Skin Deep, a series of gangsterotica that seamlessly blends crime fiction with erotica. A native of Atlantic Beach, South Carolina, the Army veteran worked as a law clerk for six years and now uses his experiences to make his stories pop with authenticity. He is also a contributor to the legendary Don Diva Magazine, where he mixes social commentary with his love for hip-hop culture.