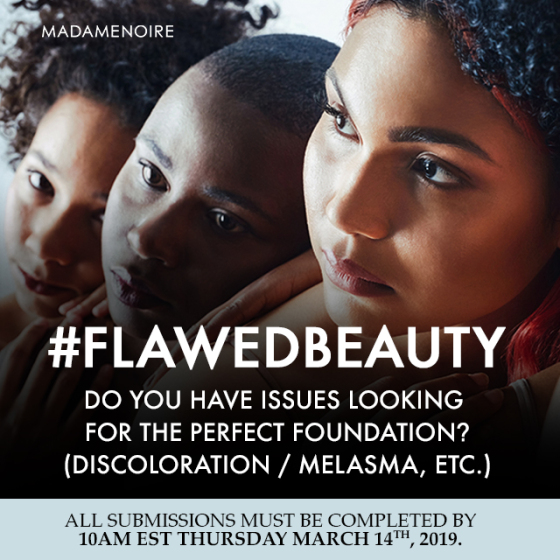 Seeking Women Who Have Trouble Finding The Right Foundation
MadameNoire is creating a series called #FlawedBeauty that will follow the journey of six women who often have trouble finding the right products to compliment and match their skin tone and we're looking for women to profile. The ladies chosen will be featured in a photo journal where we will showcase foundation application and before and after looks.
If you're interested in participating, please send the following to flawedbeauty@onexstudios.com:
Headshot
Bio
1-2 sentences on why it has been a struggle for you to find the right foundation
Times you would be available for a photo shoot on April 3
Requirements:
Black woman between the ages of 18-35
Must have skin issues such as discoloration, hyperpigmentation, etc.
Must live in NYC or the tri-state area
Must be available on 4/3 for a photo shoot
All submissions should be sent by 7am PST/10am EST Thursday, March 14th
---
More available at madamenoire.com. Link to article https://madamenoire.com/1064209/seeking-women-who-have-trouble-finding-the-right-foundation/.