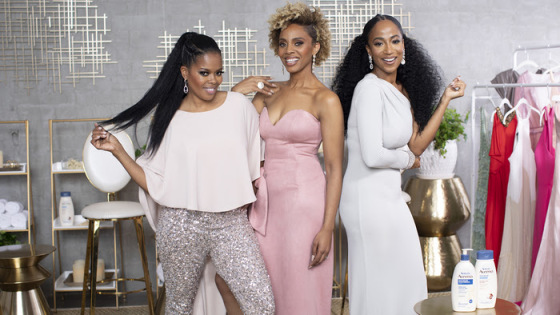 Award Show Radiance: Get Skin Happy with Jade, Miranda, and Africa
In this three-part video series, actress Malinda Williams, singer/songwriter Jade Novah, and lifestyle influencer Africa Miranda share how they #GetSkinHappy with Aveeno during this awards show season!
Choosing products with natural ingredients that will eliminate dryness is important to these beauties. That's why Aveeno is their number one choice when it comes to having moisturized, radiant skin. Enriched with natural ingredients, Aveeno's Skin Relief Body Wash with oat and Skin Relief Lotion with shea butter and oat oil helped to prepare them for the glam and excitement of the 50th NAACP Image Awards. Find out what makes these women Skin Happy and check out their final looks!
Click here to check out the videos!
---
More available at madamenoire.com. Link to article https://madamenoire.com/1067569/get-skin-happy-with-jade-miranda-and-africa/.