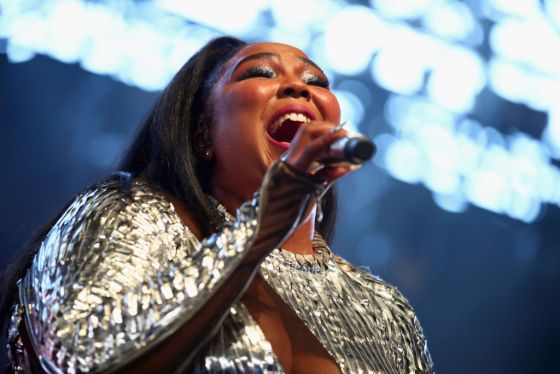 Beauty Of 5: You Can Recreate Lizzo's Glittery Glam For Coachella 2019
Singer, body positive activist and master twerker Lizzo hit the Coachella 2019 stage on Sunday in all of her glittery glory. Known as much for her cheeky outfits as her powerful voice, the singer's performance gear was a metallic silver thong bodysuit paired with a matching cape—because let's face it, anyone who can twerk and play the flute at the same time is a superhero.
An outfit that bold requires an equally bold beat, and Lizzo didn't disappoint. Glittery silver eyes complimented her shiny silver suit thanks to celebrity makeup artist, Alexx Mayo. Continue reading to learn all the products used to achieve Lizzo's look straight from the source!
---
More available at madamenoire.com. Link to article https://madamenoire.com/1069729/lizzo-coachella-makeup-2019/.