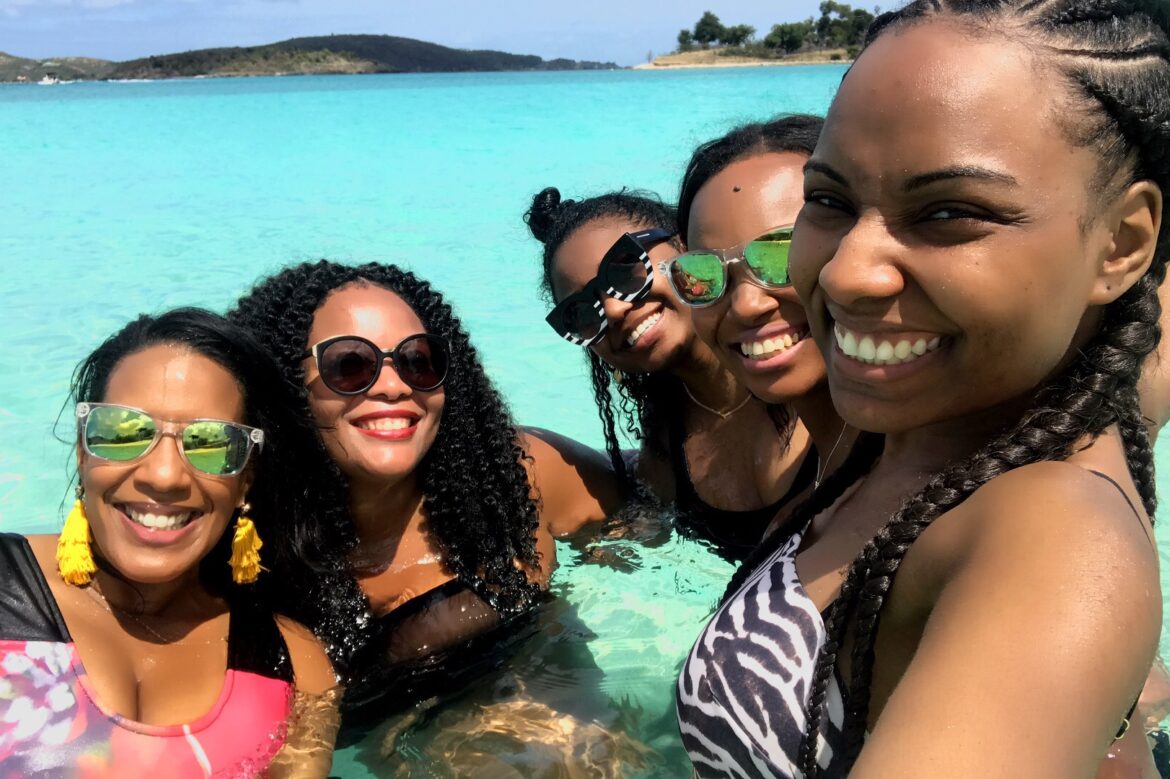 The VI is Full of Flavor
Ladies and Gentlemen, summer is upon us and as the travel season heats up, I may have found us the perfect place to catch some sun, fun and vibes all within three hours of Miami and Atlanta. From girls getaways to baecations and maybe a solo excursion or two, the U.S. Virgin Islands has got it all!
I recently had the pleasure of kicking of the #CafeMochaTravels series on a weekend trip to the 'VI' as the locals call it and I'm happy to report that the island chain is open for business and ready to receive you with all of its glory! With so many options in the Caribbean there's a lot of competition for your attention. After visiting I realized why the destination uniquely stands OUT in so many ways. So let's dive right in with a quick rundown on how to eat, sip and vibe like a local in the USVI the next time you visit.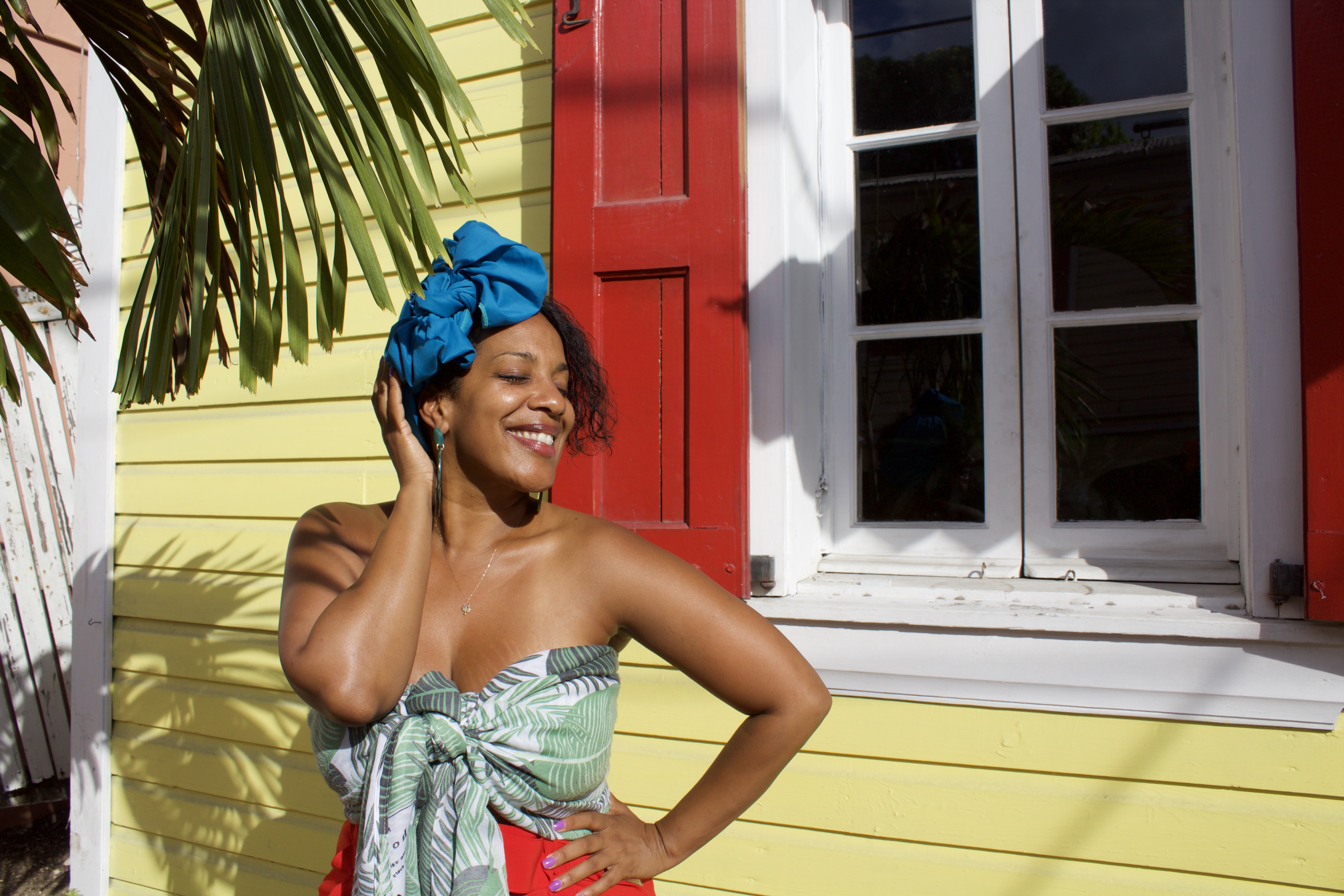 The USVI is Full of Flavor
Cutting straight to the chase, the food is delicious! With an array of options from floating taco shacks in St. John to country style vittles in St. Thomas, I was pleasantly surprised with the wide range of eateries and restaurants on all three islands. Many use sustainable and locally farmed products which directly benefits local farmers and they've also managed to add in some culinary magic too. So be sure to pack your appetite and prepare to indulge in these must try restaurants on your next visit: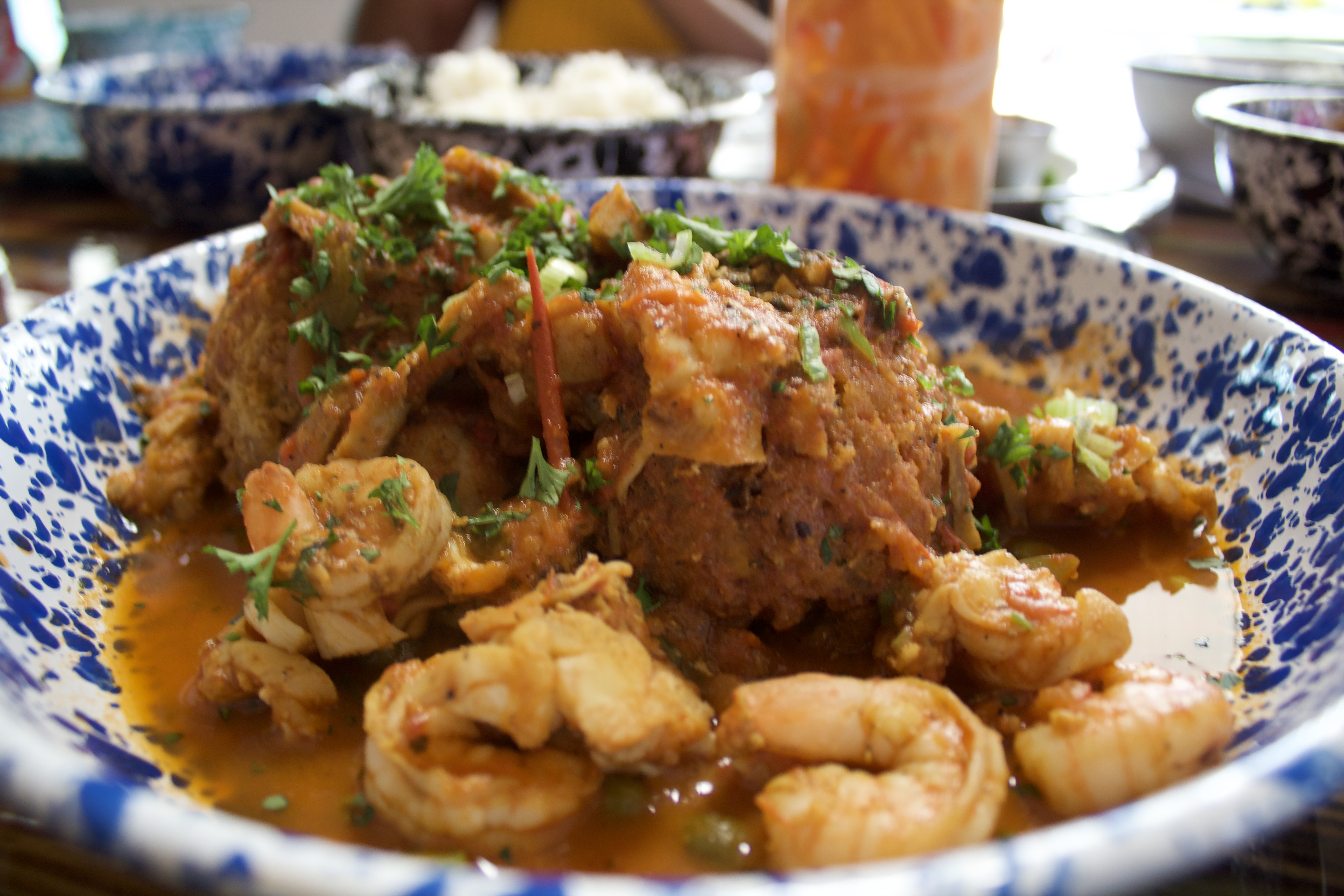 • First up, Braata and Ama on St. Croix. Insatiable is the word that comes to mind when I think about Bratta and Ama, two of the breakout restaurants owned and curated by Chef Digby Stridiron– a star in his own right. Digby's charm and chill demeanor can be seen from the moment you walk into his popular digs on St. Croix. If I could describe the foodie experience at both places, it would be an explosion of flavors paired with the perfect cocktails to compliment each dish. My best suggestion- try both! Braata is perfect for an island style lunch or happy hour and then you can indulge at Ama for an upscale dinner. Both are an experience from start to finish, so come hungry and plan to stay for the vibes. I would also highly suggest you take your time to enjoy the menu, don't rush through these meals, they are worth every bite
• Glady's Café in St. Thomas. For classic 'VI' style cooking, head to Glady's Café in the heart of St. Thomas' capitol city of Charlotte Amalie. Hidden in a charming side alley in the old fort quarters, here you'll enjoy homemade meals like oxtail with rice and peas topped with her famous homemade 'peppa' sauce. Most days, you can also catch Chef Glady's herself during lunch where she'll gladly sit and have a rum cocktail with you.
• Lime Out VI (floating taco and cocktail bar) in St. John. The perfect stop on a day out on the water in St. John, Lime Out VI is where you go after a good snorkel session around the many coral reefs of the islands. Work up an appetite at the famous Caneel Bay beach then pull up by boat where you can chill, sip and nibble on the many taco and cocktail options on the menu.
• Bes Bar for late night cocktails in St. Croix. Round out your evening sipping perfectly blended cocktails at Bes Bar in downtown St. Croix. During my stay, head mixologist and owner Frank and his crew whipped up signature drinks blended with Soca and Reggae beats that had us buzzing all night. Bes Bar is a whole vibe! Definitely worth a stop in when you're in St. Croix.
As you saw from the video, Chef Julius Jackson can cook! If you can't get to the VI fast enough but want a taste of the local scene, be sure to pick up his latest book "My Modern Caribbean Kitchen". Clearly my cooking game needs a bit of practice but I'll learn how to make those famous Johnny Cakes soon enough. See video.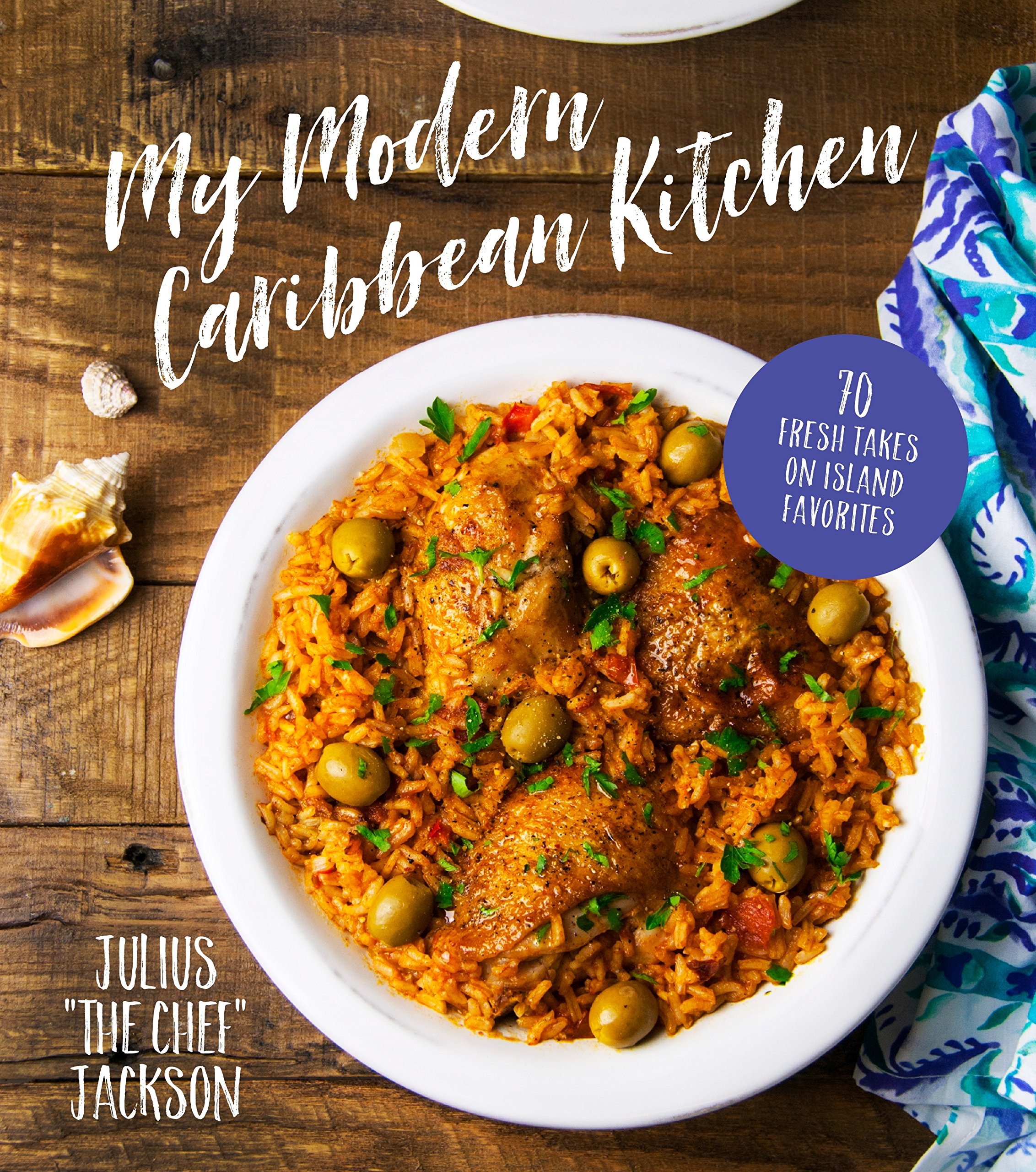 Where to Lodge and Lounge
As you can imagine, the Virgin islands has no shortage of amazing hotels and villas to get your kick back and relax on. Depending on what you're coming for, check out these options perfect for families and #Baecations alike.
• Secret Harbor Beach Resort in St. Thomas– a perfect getaway with sprawling villas on the water, Secret Harbor is perfect for families or a sweet escape with your girls. Each villa includes eat-in kitchens and balconies to enjoy a cup of Cruzan bush tea in the morning.
• Buccaneer Resort St. Croix– luxurious from the moment you drive up to the sprawling entrance, the Buccaneer resort is great for a totally luxurious escape. I loved the easy access to all the happenings downtown which was less than 15 minutes away. This hotel stretches on for acres so you can definitely find space and a beach just for you.
• Outrigger Villas in St. Thomas–  if your turn-up game is strong and your budget is high, the Outrigger all-inclusive villa is definitely your beat. The sprawling five-bedroom stunner is luxury all the way with amazing views of the capitol of Charlotte Amalie. You'll need a car to get up the hill but once you're in, there's not much reason to leave because Outrigger has it all.
Get into the Local Scene
Aside from scooping those tax-free benefits at high-end stores like Gucci and LV in St. Thomas, I loved the VI's many chic boutiques and pop-up stores on every corner. Many of them are black and female owned which made me want to support them even more. After visiting pop-ups like Cultured Natural Beauty Bar and Virgin Islands Foodie Tour that you saw in the video, its safe to say that the U.S Virgin Islands has #BlackGirlMagic written all over it.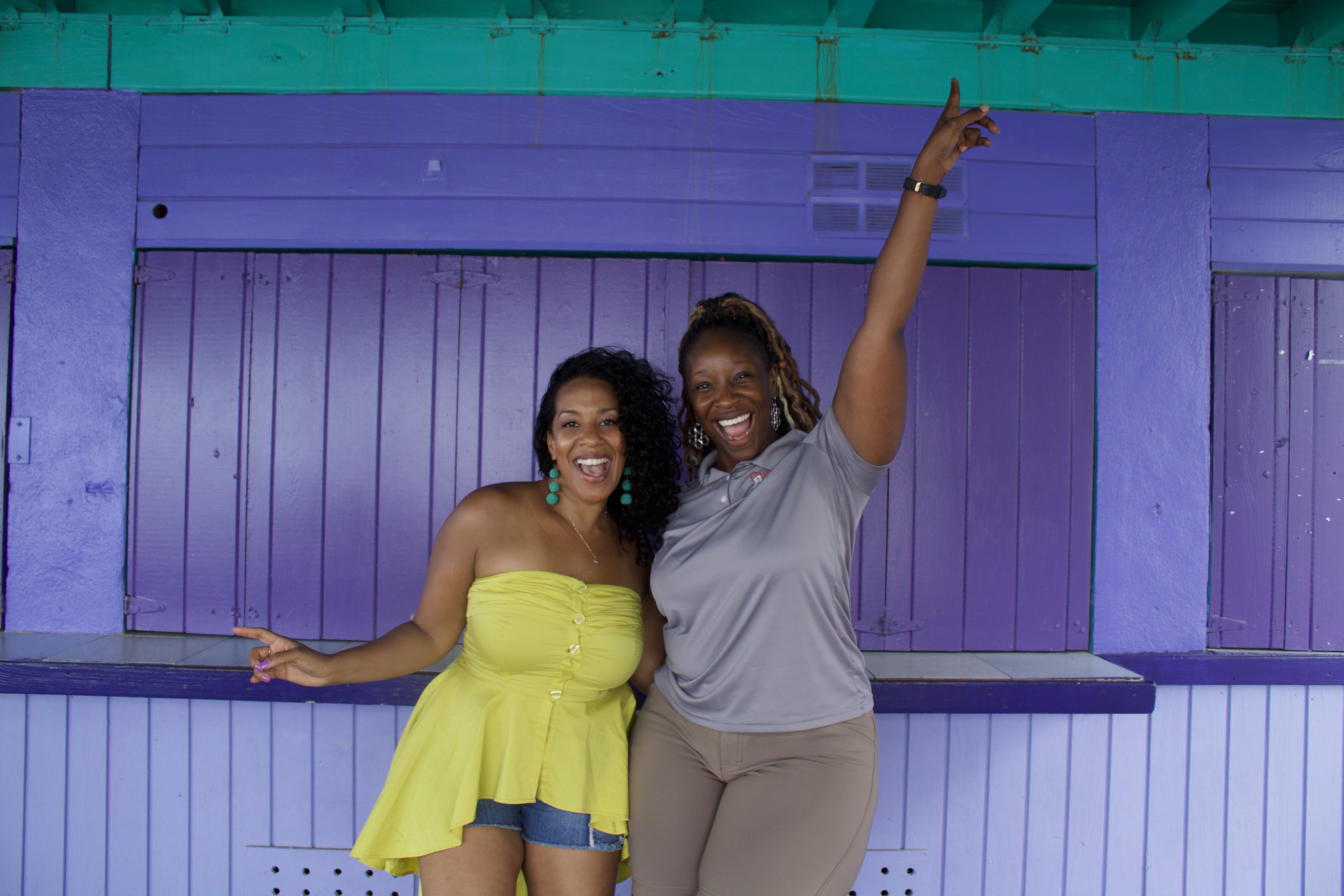 From the welcoming sweet sounds of steelpan to the warm and friendly people throughout all three islands, the VJ lives up to its mantra of #USVINice. You'll feel right at home as you take in the rich history and culture. This destination is a great breakaway from the average vacation delivering amazing views and vibes to match. So as you strike up those travel plans get the U.S Virgin Islands on your radar. After one visit, I have a feeling you'll be making plans to visit every year!
Written by Vanessa James
Writer and Content Curator, Café Mocha Travels
Disclaimer: I was invited by the USVI Tourism Board to explore their three islands. The experience included travel accommodations and meals. All opinions are my own.