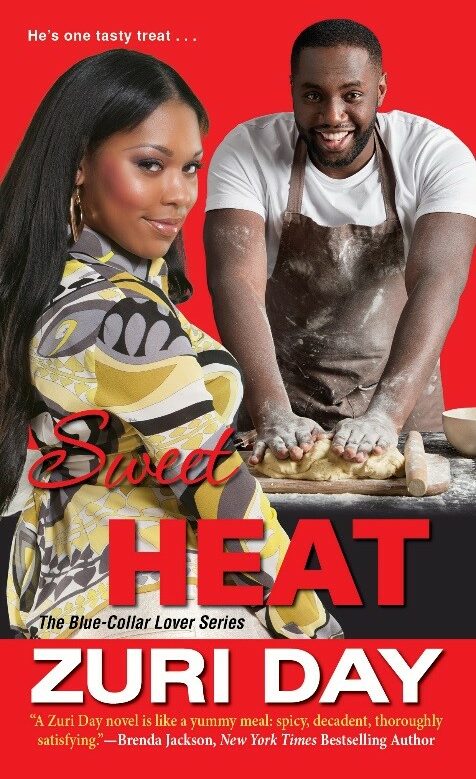 Dafina Reads: Sweet Heat
No one turns out luscious pies and to-die-for cakes like Marvin Carter. Few outside of the family know about his baking skills, but working as a restaurant line cook is getting old fast. Now he'll do whatever it takes to win start-up money from a major cooking contest and launch his own business. But his prime competition is making things hot for him in—and out—of the kitchen . . .
Naomi Carson is as savory as her soul food and has twice the spice. This confident, large-and-in-charge beauty also has high aspirations, and will work all her skills against the tasty Mr. Marvin to take first place—and stop living with Grandma. As their attraction burns hot, the other contestants can't take their heat nor their talent, and threaten to burn their dreams to ash. Will the desire be doused—or can Marvin and Naomi find common ground and fire up the chance of a lifetime?
ZURI DAY has been enthralled with the wonder of words since mouthing her first one—Tuffy, the name of the family dog—at less than a year old. When this bestselling, award-winning author is not penning novels, she's a voracious reader and world traveler, always ready to search out the next exciting locale for a juicy story. Besides her beloved Caribbean islands and Southern California's wine country, Zuri enjoys theatre, sports, working out, and whipping up vegetarian meals for her family and friends. Visit her online at ZuriDay.com.