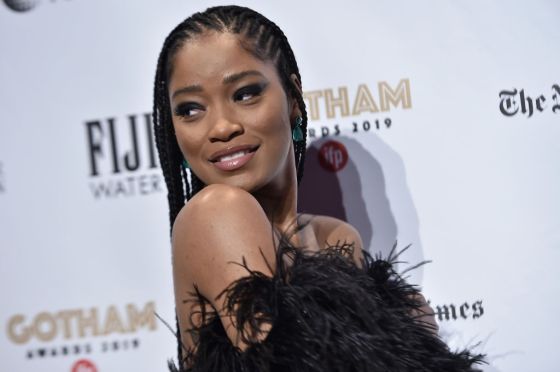 KeKe Palmer Is The New Face Of Olay Body
KeKe Palmer is using her flawless skin to help promote a new line of products from Olay. The actress/singer has partnered with Olay to be the new spokesperson for their new body care line, Olay Body.
"This year-long partnership with Olay Body means so much to me because for a long time, women like me weren't represented in the beauty industry, and representation is so important," the Illinois native told Essence. "We are beautiful, confident and fearless—all the things that Olay Body represents."
Palmer will be promoting its four new body washes and a body conditioner. These skin care- inspired body products promise better skin within 14 days thanks to these top three ingredients: collagen, hyaluronic acid and vitamin C. Prices start as low as $5.99 at Target.
Palmer gushed about her new partnership with the brand on Instagram.
"I used to watch these kinds of commercials on television when I was a little girl and very rarely, if ever, did I see a girl in them that looked like me" the 26-year-old captioned under a new ad. "I always thought there was a special kind of beauty, or hair texture or complexion that you had to have to be considered for an actual beauty ad. Not to be mellow dramatic or whatever, but REPRESENTATION MATTERS. It truly does!!! I am just an American black girl, both my parents are extremely normal, I'm from a small and what would be considered "a nothing town". Till this day, my best accomplishment will always be showing all the girls like me that there is NOTHING THEY CAN'T DO. NOTHING THAT CAN'T BE. NOTHING THEY CAN'T ACHIEVE!!! Whatever I have done, you can double."
The Hustlers star first linked with Olay last year during New York Fashion Week where she had the opportunity to walk in her first runway show.
---
More available at madamenoire.com. Link to article https://madamenoire.com/1131418/keke-palmer-olay-body/.